Reservations
Westport Seabirds Pelagic Trips

2018 prices are $150.00 per person. Prices are in US funds and include Washington State sales tax.
Reservations can be made by calling Westport Seabirds (360) 268-9141 (leave a message and time of day for call back, after 5:00 p.m. PST is the best time to call), or by e-mail (pmand001@comcast.net), or by mail (Westport Seabirds, Post Office Box 665, Westport, Washington 98595).
Send Westport Seabirds a check or money order for the full fare of your trip upon making the reservation or at least 30 days before your trip. Refunds will be made if the cancellation is made within 30 days of the trip or if adverse weather forces cancellation of the trip. We do not take credit cards.
Our Deep Water Canyon trips leave from float #10 in Westport at 5:30, 6:00, 6:30, or 7:00 a.m. depending on the time of year. We return to the Westport Marina between 3:00 and 4:00 p.m. unless Grays Harbor bar conditions warrant an earlier time. Arrive at the boat at least 20 minutes prior to the departure time.
A written confirmation from Westport Seabirds will be sent to you after your payment is received. It will include the date and time of departure for your trip along with some other helpful information regarding lodging and what to bring.
Some trips tend to fill quickly; to insure you get the date of your choice make your reservation early.
2018 Schedule
All of our trips go offshore to one of three deep water canyons approximately 28 miles offshore. These canyons are just beyond the edge of the continental shelf and reach water depths in excess of 3,000 feet.
Possible Species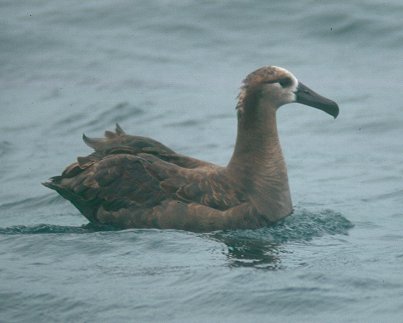 Birds that can be expected on most or all April – October trips: Black-footed Albatross, Northern Fulmar, Sooty Shearwater, Pink-footed Shearwater, Fork-tailed Storm-Petrel, Red-necked and Red Ph...