Directions to Westport (lodging)
How to get to Westport.
Westport is about 120 miles from SeaTac Airport, with the final 30 miles via a two lane highway that goes through Aberdeen,Washington. Follow the signs and take Highway 105 to Westport. In approximately 20 miles there will be a Y (Levee Lumber on your left and a Shell Station on the right) bear to the right and continue toward the docks. You will pass by a school, the Shop n Kart supermarket and through a stop light. Continue straight until you come to the dock area where you will come to a three way stop. Turn left on to Westhaven Drive and proceed along the marina (boats on your right) until you come to Float # 10, the pier where our boat is moored. Immediately after passing Float #10 turn left and you will find a large parking lot. Find a parking space and then proceed to Float #10, the Monte Carlo is located on the right hand side of the dock.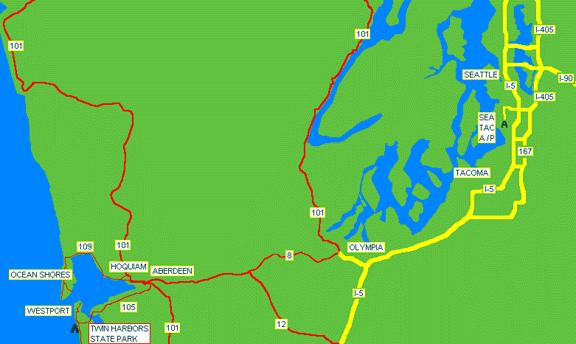 Motels are abundant in the Westport area, and reservations are advised, especially on weekends. Motels vary in price and distance to the docks.
Motels include:
Silver Sands (360) 268-9029 located about 2 miles from the dock on South Montesano Street just past (south) of the Shop N Kart grocery store
Chateau Westport (360) 268-9101 located about 2 miles from the dock on South Forrest Street
Westport Inn (360) 268-0111 located in the dock area, a short walk from the boat at Float #10
Camping facilities, including RV hookups, are at Twin Harbors State Park, 4 miles south of the docks; reservations are advisable for summer weekends (1-800-452-5687).
2018 Schedule
All of our trips go offshore to one of three deep water canyons approximately 28 miles offshore. These canyons are just beyond the edge of the continental shelf and reach water depths in excess of 3,000 feet.
Possible Species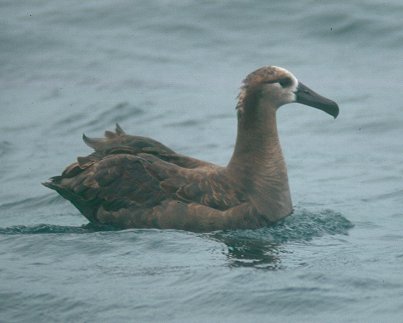 Birds that can be expected on most or all April – October trips: Black-footed Albatross, Northern Fulmar, Sooty Shearwater, Pink-footed Shearwater, Fork-tailed Storm-Petrel, Red-necked and Red Ph...