Welcome to WESTPORTSEABIRDS.COM!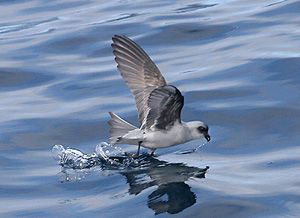 Join us in the 2018 Season for one of our all day pelagic birdwatching trips to one of several deep water submarine canyons that are 30 nautical miles from the mouth of Grays Harbor, on the edge of the North American continental shelf. The outer half of the shelf and the Canyons support a vast array of marine life. In addition to regular species like Black-footed Albatross and Fork-tailed Storm-Petrel, our trips feature seasonal species such as Laysan Albatross, Flesh-footed, Short-tailed, and Buller's Shearwaters, and South Polar Skua among many other offshore species. You may wish to choose one of our mid-summer trips that leave at 5:30 am. when we will take you a little further offshore looking for Leach's Storm-Petrel.
So come on out and enjoy some of these fantastic birds in this our 42nd year as you can only experience on a Westport Seabirds Trip!
Conducting pelagic trips off Washington since 1966

About Westport Seabirds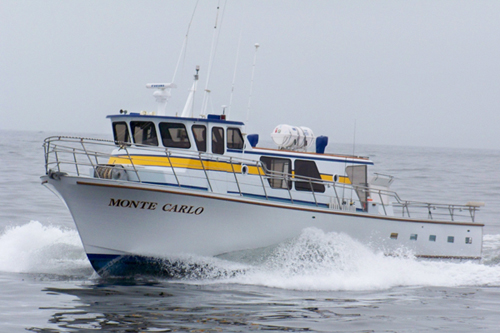 Photograph, Monte Carlo Terry Wahl initiated trips offshore to Gray's Canyon in September of 1966 and began systematic censusing in September of 1971, which continues through the present. Westport Seabirds trips have produced the longest running database of birds counted at sea in the world and have provided the foundation for several papers on seabirds of the northeast Pacific, including ...